Home insulation cuts your heating bills while keeping your house warm.
Save up to 56%* with Huntsman Building Solutions spray foam insulation for your home.
Find out how we've got it covered.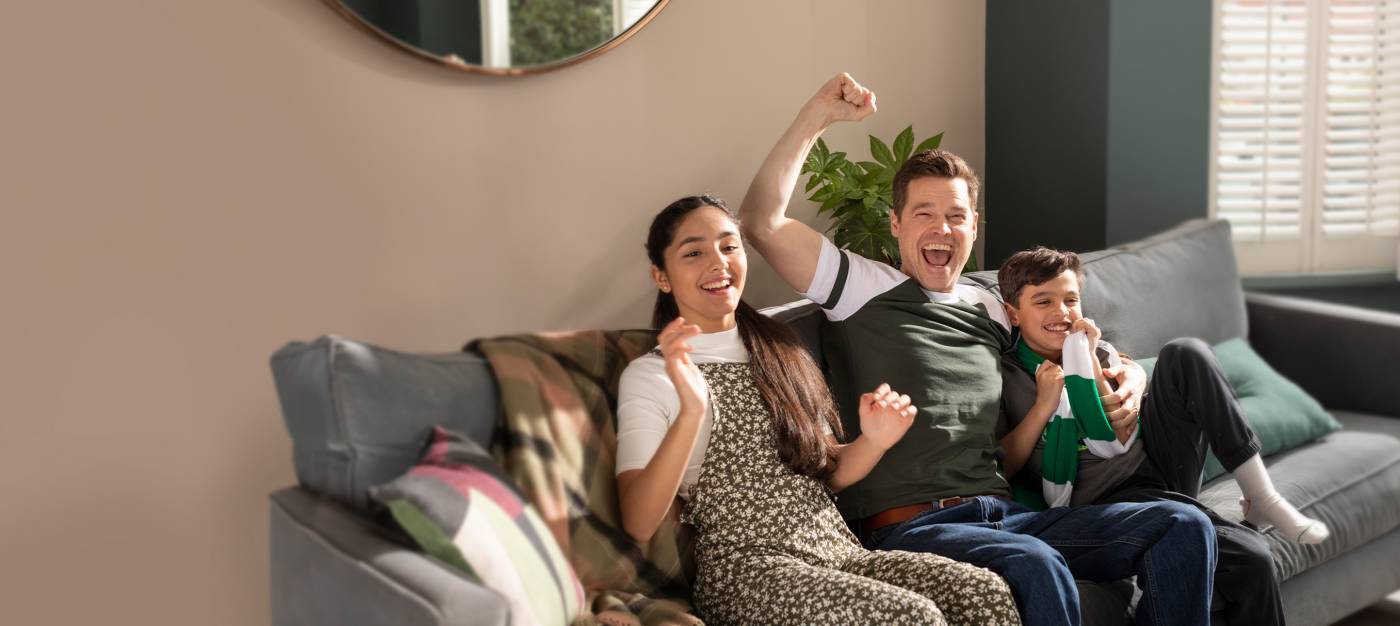 HBS Spray Foam Insulation - the smarter choice.
Check out our video to find out why spray foam is the smarter choice for home insulation.
Why insulate your home with spray foam?
Give your family the benefit of a warmer, healthier and more comfortable home by installing spray foam insulation. In just one day you can have insulation for your home that eliminates draught and condensation, reduces your heating bills and is warranted for 25 years.
Spray foam cuts your heating bill by up to 56%*

Enjoy a Quieter Living Space

Help Improve Your Indoor Air Quality

Make a positive impact on the environment
Home insulation advice.
HBS spray foam insulation is the most effective and innovative house insulation solution on the market. Enjoy a warmer, more comfortable home whilst reducing your energy bills by up to 56%*. For insulation guaranteed to last, backed by a 25-year warranty, we've got it covered.
Find out more about our house insulation services and what homeowners are saying about the benefits of spray foam.

Why Spray Foam Insulation?
From reducing your heating bills to helping reduce your carbon footprint, learn more about spray foam insulation for the home and why choose HBS.
With over 110 years of combined experience, find out why HBS is the best choice for insulating homes.

Quick and Easy Installation
Discover how you can save time and hassle with professional home insulation installation.

What Are Homeowners Saying?
Learn more from satisfied homeowners who have chosen spray foam for their home insulation.
Need mortgage advice?
We have more than 30 years of experience helping homeowners navigate finding a spray foam insulation mortgage. We can provide you with guidance on regulations and mortgages and will help you find the lender that matches your needs.
Should I be worried about having Spray Foam insulation installed in my property?

While we know that some customers have experienced challenges, there are thousands of installations taking place each year without issue, and homeowners are successfully selling or refinancing their properties. Benefit from the expertise of a trusted network of authorised installers for a professional installation and peace of mind.

How do I know that Spray Foam is installed to a high standard?

The Spray Foam insulation sector has been working hard to standardise installation practices and ensure quality through a range of mechanisms including independent testing and certification procedures.

We only work with authorised contractors, and we offer a standard 25-year warranty on HBS products.

I already have Spray Foam insulation. Should I be worried about selling or getting a mortgage in future?

If Spray Foam is already installed in your home and you have any concerns about future sale or refinancing, we recommend that you check the paperwork which should have been provided with the installation.

This documentation can be very useful in providing peace of mind and should a problem arise at point of sale or refinancing to share with surveyors and/or lenders.

I am worried about my installation - what do I look for?

Spray Foam is an established product used in the UK for over 30 years and internationally for even longer with limited problems.

When looking specifically at a Spray Foam insulation, different products are applied in different ways. However, there are some common misconceptions. Download our handy guide to learn more.
Find a trusted local spray foam insulation installer
Get in touch with us to find a HBS trained and authorised spray foam installer near you and book a home survey.

*Based on a study led by RGU's Scott Sutherland School of Architecture and Built Environment, Heriot-Watt University and Icynene (now known as HBS) in September 2018.