Building a better tomorrow, together. 
We are a leading manufacturer of spray foam insulation, pioneering an energy efficient building envelope for our customers' homes, buildings and the planet.
Brought together through the excellence of Icynene, Lapolla, Demilec and Huntsman, Huntsman Building Solutions has a combined heritage of more than 110 years of insulation expertise. 
Our mission is to provide the highest-quality and most reliable spray foam insulation across a range of applications, including residential, commercial, industrial and agricultural installations.
We're helping to advance ecothermal and sustainable technologies, made possible by a passionate team working together to build a better tomorrow.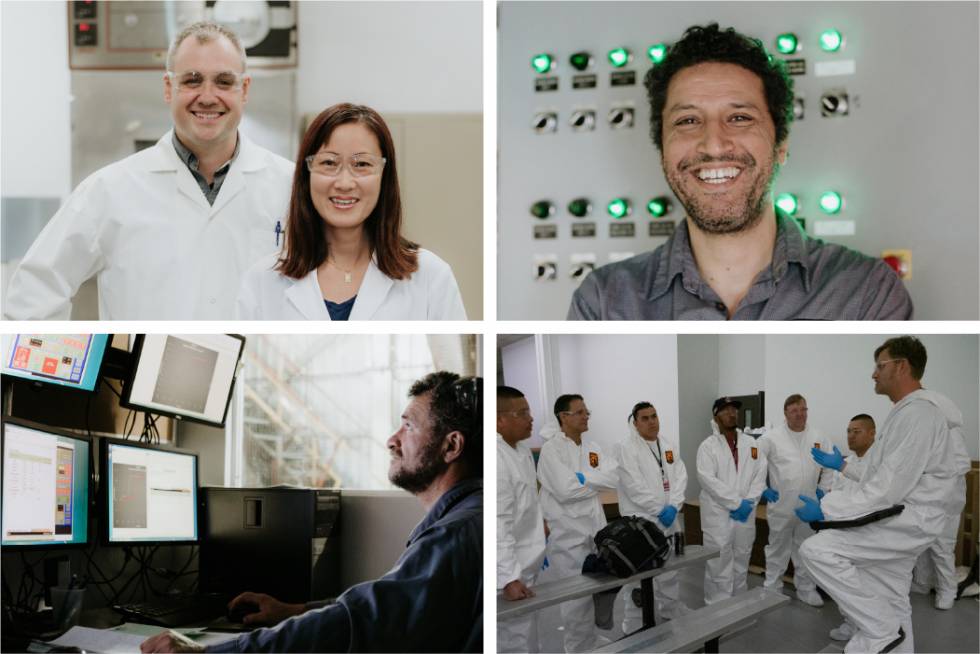 PUTTING CUSTOMERS AT THE HEART OF OUR PURPOSE.
Our journey towards a greener building envelope begins and ends with our customers. 
Bringing to life architects' sustainable designs and elevating the energy performance of homebuilders' properties. Working closely with professional installers to drive standards, improve efficiency and making sure that homeowners have a more comfortable living space for decades to come.
Because we all share the same purpose: to use sustainable methods in saving more energy, and to make a bigger contribution to a sustainable future.
Customer Centricity at HBS
Being environmentally responsible

Transforming PET plastic waste into insulation
Sealing the building envelope
Reducing energy use and costs
Improving comfort and energy independence
Reducing the carbon footprint of our businesses and buildings

Leading the industry

Leading the professionalisation of the spray foam industry
Partnering with independent industry associations to drive standards
Educating architects, builders, surveyors, lenders and homeowners on the benefits of spray foam
Improving products and applications to drive performance
Building spray foam's global reputation as a superior insulation

Building expertise

HBS University – educating installers and professionals
Best-in-class training programmes run by HBS experts
Sessions at HBS Centres of Excellence or on-site
Professional safety management
Successful attendees awarded an HBS Authorised Installer diploma
Find Your Local Installer Or Buy Direct
Whether you're an Installer purchasing Huntsman Building Solutions products, or a homeowner searching for a qualified installer - our team can help find what you're looking for.