Train with our experts. 
We set the highest standards for our spray foam products – and that applies to our training courses. 
Whether you're just starting out, or an experienced installer, HBS University training courses are designed to improve your skills and help your company succeed.
We also offer professional development courses virtually or at our Centre of Excellence to help architects, surveyors and mortgage lenders to understand the superior benefits of professionally installed spray foam insulation.
Please contact us to find out more: infouk@huntsmanbuilds.com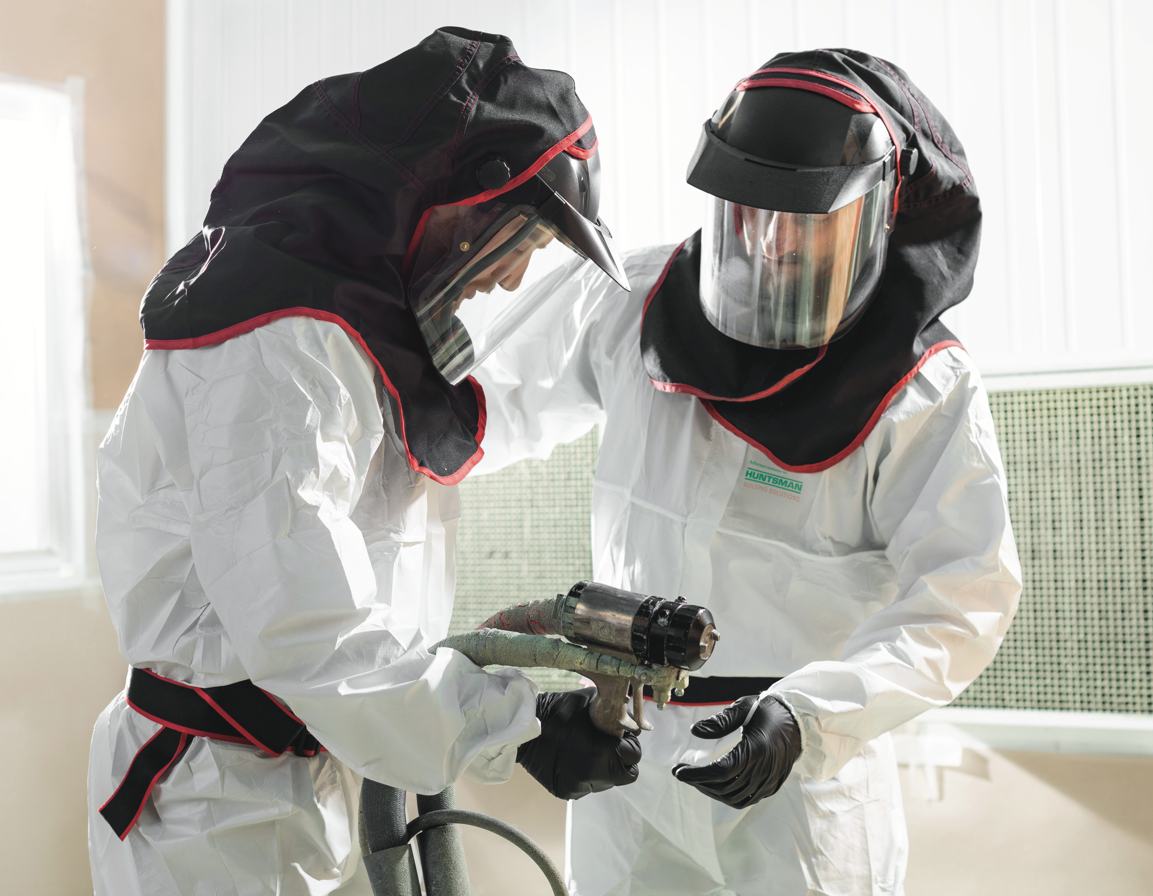 Spray Foam Applicator Training
A comprehensive training programme run by members of the HBS technical service and engineering teams. It is run at either a HBS Centre of Excellence or on-site for contractors and is designed to educate and assist the spray foam insulation applicators. Attendees receive an HBS Authorised Installer diploma after passing the end of training exam.
During this training, the following modules be covered
The basics & history of Spray Foam Insulation
Building Science & importance of the thermal envelope
Environmental, Health and Safety Training
Introduction to building regulations
Equipment training
Spray gun presentation and maintenance
Best practices when processing materials
Job site preparation and business guidance
Troubleshooting